BIOGRAPHY
Tony is a native of Nottinghamshire and lives in Chilwell, Nottingham together with his wife Anne and works out of a studio at the rear of their house. He graduated as a `mature` student from the BA (Hons) Fine Art Degree Course at Nottingham University in the summer of 2014. Since then he has gradually  been establishing himself as a practicing  professional artist with a reputation for producing architectural art with a contemporary twist. He has travelled extensively over the past ten years, particularly within the USA. This has both influenced the direction of his art and greatly enhanced his knowledge of modern and contemporary art practice.

Tony Moss 20-01-2016
FORTHCOMING EVENTS
Attenborough, Beeston and Chilwell Art Trail (ABCAT) Saturday and Sunday 4th & 5th September.
Explore this well established and successful Art Trail on Saturday and Sunday 4/5th September 11-00am/5-00pm. I will be exhibiting at Home and in my Studio at 76, Redland Drive, Chilwell, Nottingham NG9 5L (Site C – on the Trail). All comers welcome!!
NB If you are unable to visit this weekend and would like and would like to visit the Studio on another occasion please phone 07976 400664 to make an appointment.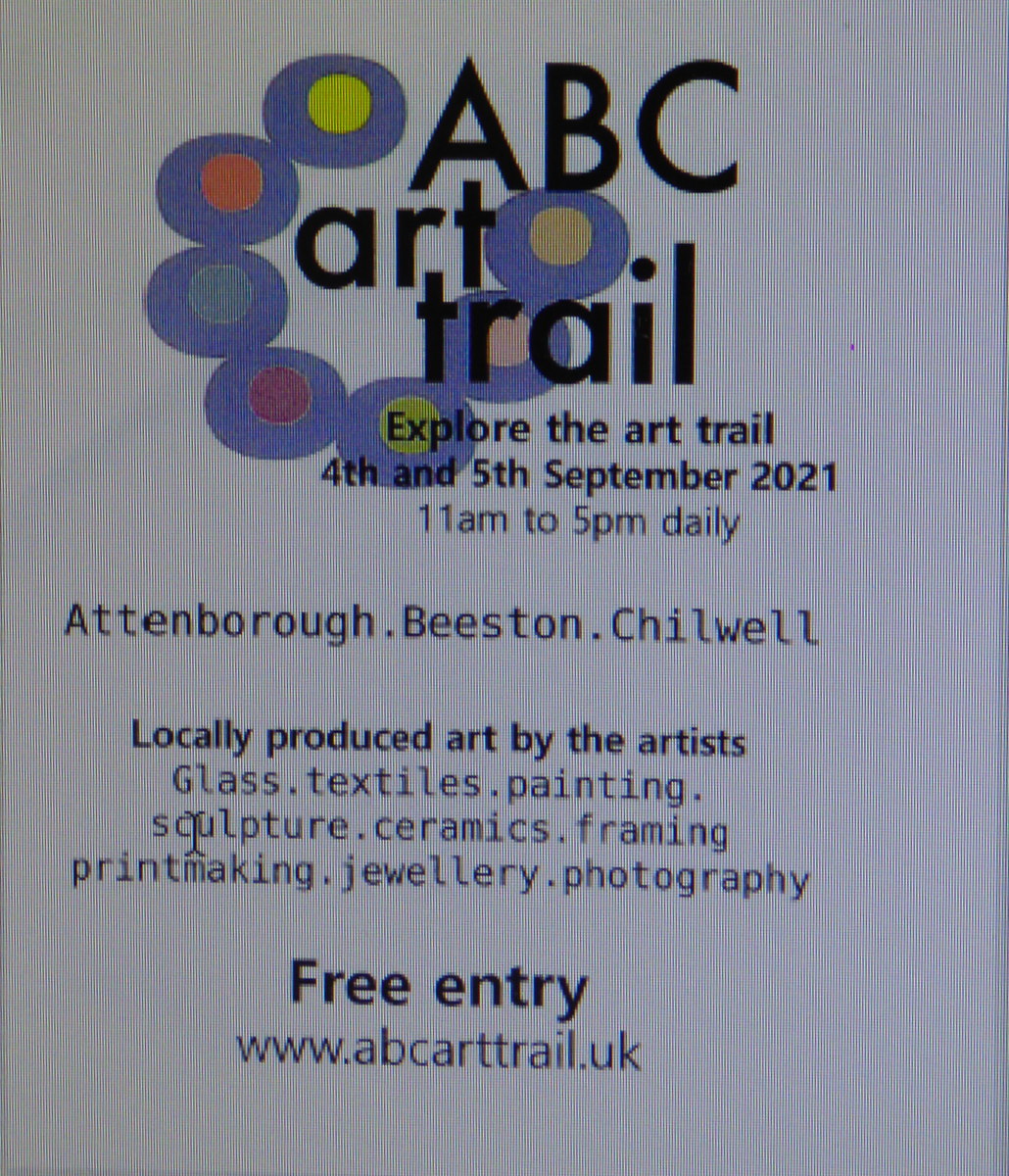 ABCAT Art Fair Attenborough Village Hall, Attenborough Lane NG9 5HZ – Sunday 10th October all day.
Paintings, crafts etc. to be exhibited in a single space. This was held two years ago and proved to be a very popular pre. Christmas event.
COMMISSIONS
To read more about commissions click this link
DEMONSTRATIONS
Requests for Demonstrations of my work by Arts Societies, Groups and other Organizations very much welcomed. More information on request.
SALES OULETS
1) www.saatchiart.com art(artists)
2) www.littlevanvogh.co.uk (artists)
3) www.easelart.co.uk

Testimonial
Tony's art work came to my attention when he was exhibiting his paintings of the iconic Boots D10 factory in the actual building itself. I was fascinated by the way he portrayed sections of the factory that I pass every day and I am delighted to own such an unusual "take" on the place. Your eye for detail is remarkable. Thank you Tony.
Stephen Howard (Boots employee)
Number 25 in Fine Art Gallery
newsletter